Power Your Outdoor Kitchen
If you're planning to build an outdoor kitchen, the electrical installation is an important aspect to consider. Outdoor kitchens can be a great addition to your home and a perfect place to entertain guests, cook meals, and enjoy the outdoors. However, improper electrical installation can be a safety hazard and may result in injury or damage to your property.
Hire a Licensed Electrician: The first step in any electrical installation is to hire a licensed electrician. A licensed electrician has the expertise and experience to perform electrical installations safely and correctly. They can help you plan the electrical layout and ensure that all electrical codes and safety standards are met. Never attempt to do electrical work on your own or hire an unlicensed electrician. Be sure to request the certificate from ESA at the end of your project.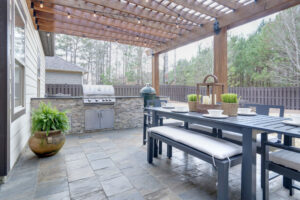 2. Determine the Electrical Needs of Your Outdoor Kitchen: Before you begin the electrical installation, it's essential to determine the electrical needs of your outdoor kitchen. You need to consider the number of appliances you will be using, their power requirements, and the number of outlets required. This information will help your electrician design an electrical system that can support your outdoor kitchen's electrical needs. It is imperative for the electrical contractor to know how much power is required to feed your new outdoor kitchen.
3. Install Ground-Fault Circuit Interrupter (GFCI): GFCI outlets are an essential safety feature for any outdoor electrical installation. They protect against electrical shock by cutting off the power when there is a ground fault. As per the electrical code, your electrician will install GFCI receptacles unless your outdoor kitchen is enclosed from the weather. It is also essential to test the GFCI outlets regularly to ensure that they are working correctly.
4. Choose Weatherproof Electrical Components: Outdoor electrical devices should be weatherproof to withstand the elements. Your electrician will install outdoor-rated devices and lighting with the correct wiring. Weatherproof covers should also be installed to protect the electrical components from moisture and dust.
5. Install Lighting: Lighting is an essential component of any outdoor kitchen. It makes it easier to cook and entertain after dark. Your electrician can install lighting fixtures that are rated for outdoor use. They can also install dimmer switches and timers to control the lighting. You might even want to consider a ceiling fan to provide a breeze for the hot days or keep the insects at bay at night.
6. Consider Power Outlets for Entertainment: If you plan to entertain in your outdoor kitchen, it is a good idea to have power outlets installed for audio and video equipment. Don't forget to include an outlet for charging your cellphone.
In conclusion, the electrical installation is a critical aspect of building an outdoor kitchen. Take your time planning; knowing how you want it to look at the end is very important. Hiring a licensed electrician is just as important to ensure your electrical system is installed to your convenience but also according to the electrical code. Remember to consider the electrical needs of your outdoor kitchen, choose weatherproof electrical components, install GFCI outlets, and consider power outlets for entertainment. Following these guidelines will help you create a safe and functional outdoor kitchen that you can enjoy for years to come.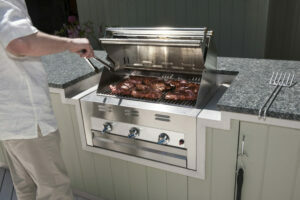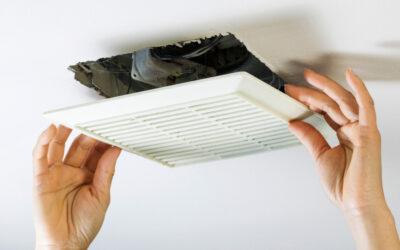 The main purpose of a bath exhaust fan is to prevent the buildup of mold, mildew and to  extract odour. As it improves indoor air quality while...
read more